10 Facts about the Skeleton: An Overview of the Skeletal System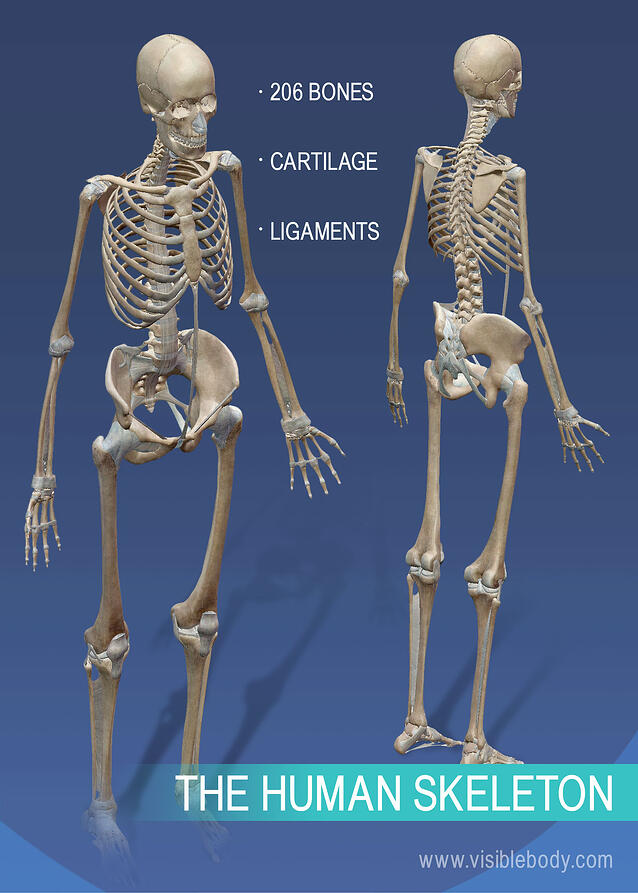 What is the skeletal system made of? What does the skeletal system do? At the simplest level, the skeleton is the framework that provides structure to the rest of the body and facilitates movement. The skeletal system includes over 200 bones, cartilage, and ligaments.
Read on to get 10 key facts about the human skeleton.