2. Muscles Act on Synovial Joints to Move the Body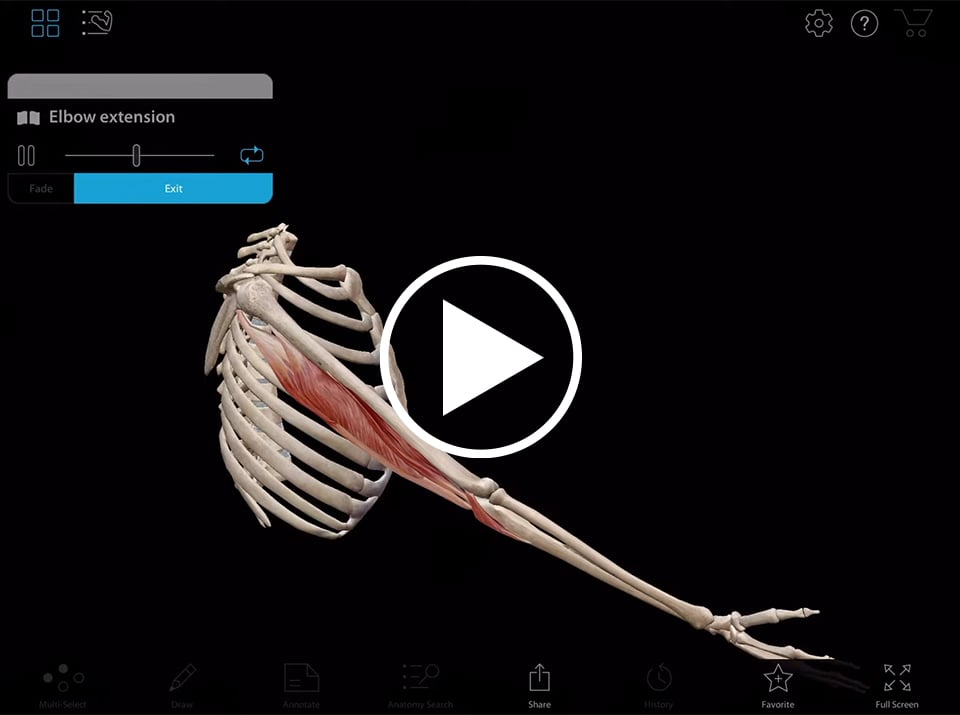 The muscles surrounding synovial joints are responsible for moving the body in space. These muscle actions are often paired, like flexion and extension or abduction and adduction. Below the common terms are listed and defined, with animations to help you picture the muscles and joints in motion.
Flexion and extension. Flexion and extension are usually movements forward and backward from the body, such as nodding the head.
Flexion: decreasing the angle between two bones (bending).
Extension: increasing the angle between two bones (straightening a bend).
The triceps brachii and anconeus are muscles that extend the elbow. The biceps brachii, brachialis, and brachioradialis flex the elbow.