2. Phagocytes Devour Pathogens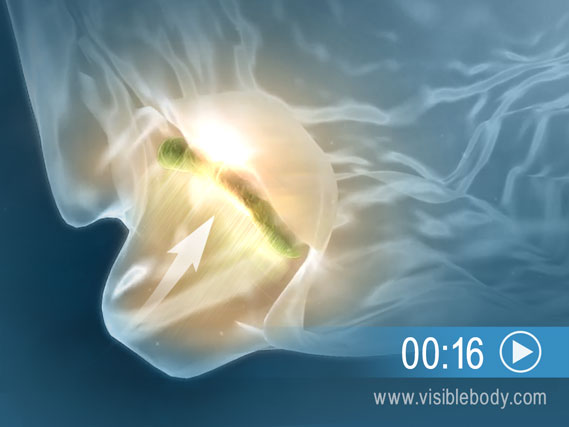 Phagocytes are a group of white blood cells that includes neutrophils. These cells consume bacteria and other pathogens to protect the body from infection. The process begins when chemicals from a pathogen, or damaged tissue, attract a phagocyte. The phagocyte binds to the microbe, envelopes it, and then eats it. Enzymes within the phagocyte kill and digest the pathogen. This action is called phagocytosis.
3. Lymphocytes Are the Second Most Common Type of White Blood Cell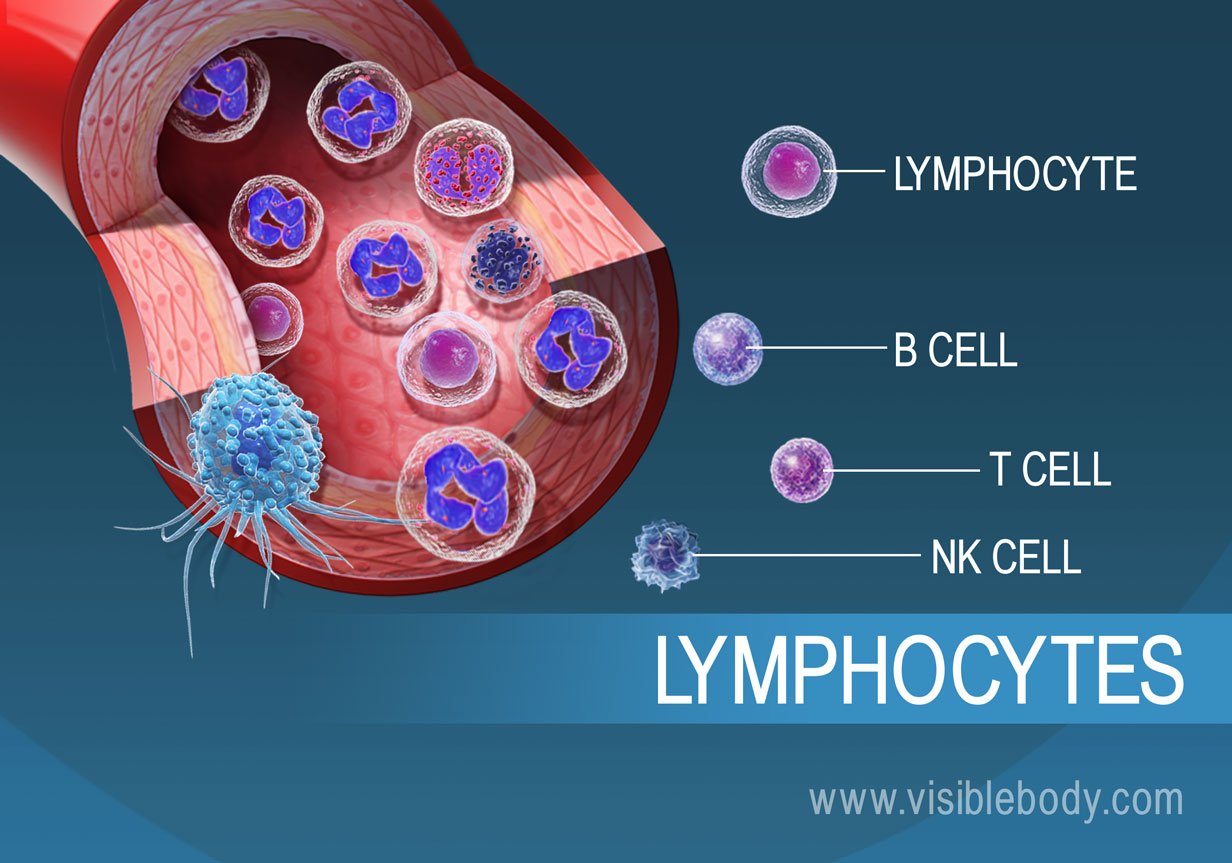 Lymphocytes are a type of white blood cell produced in red bone marrow that multiplies in the lymphatic system. They can travel through the lymphatic and circulatory systems. Lymphocytes include several sub-types: B cells produce antibodies. T cells target virus or fungal-infected cells, cancer cells, and transplanted cells. Natural killer (NK) cells attack and destroy foreign microbes. All of these lymphocyte cells contribute to the body's immune response.
4. Innate Immunity Provides a Fast and General Defense Against Invading Pathogens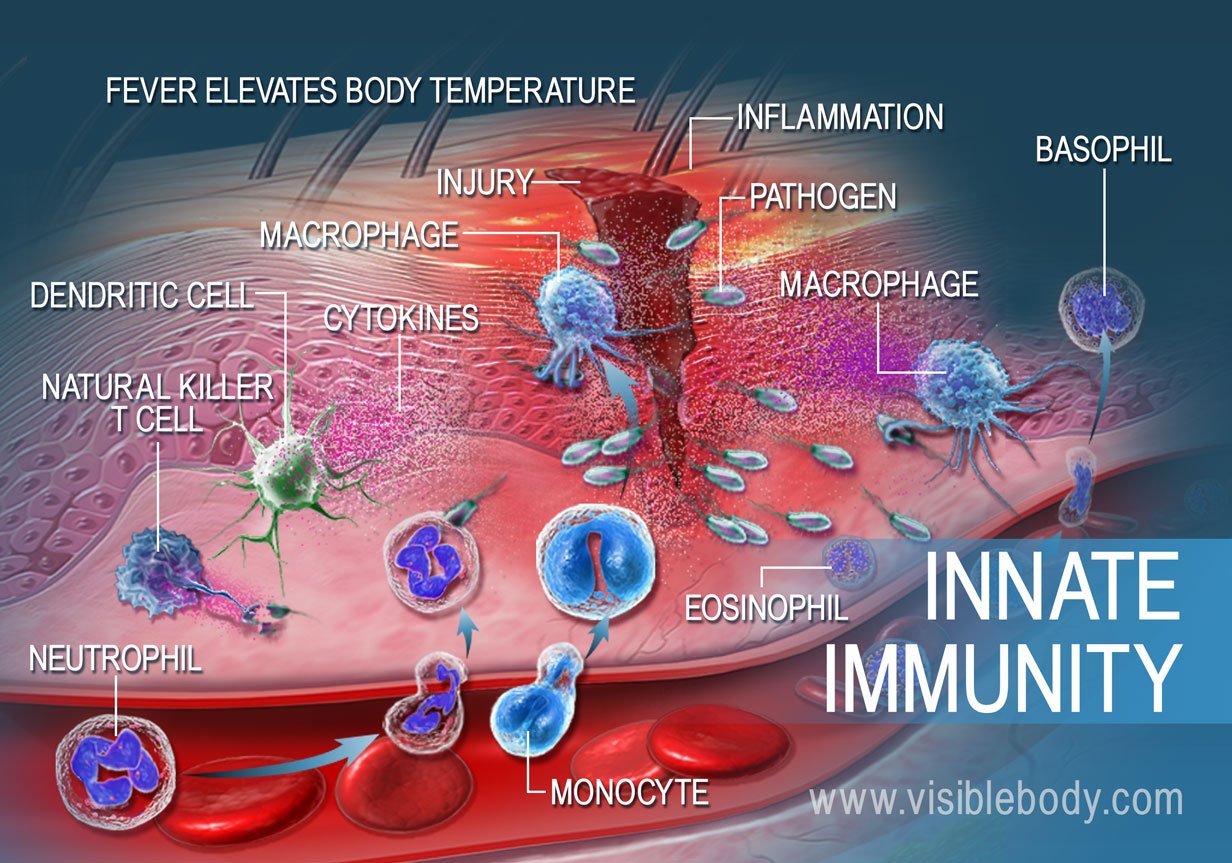 When an infection occurs, fever elevates body temperature to accelerate the immune response. The reaction can happen relatively quickly. Blood vessels dilate around the injury site, inflaming the area. The vessel dilation allows more white blood cells to leave the bloodstream and enter the infected tissues. Phagocytes then do the job of consuming invading microbes. This rapid response by the body to an infection is an example of innate immunity.
5. Adaptive Immunity Is a Complex and Targeted Response to Pathogens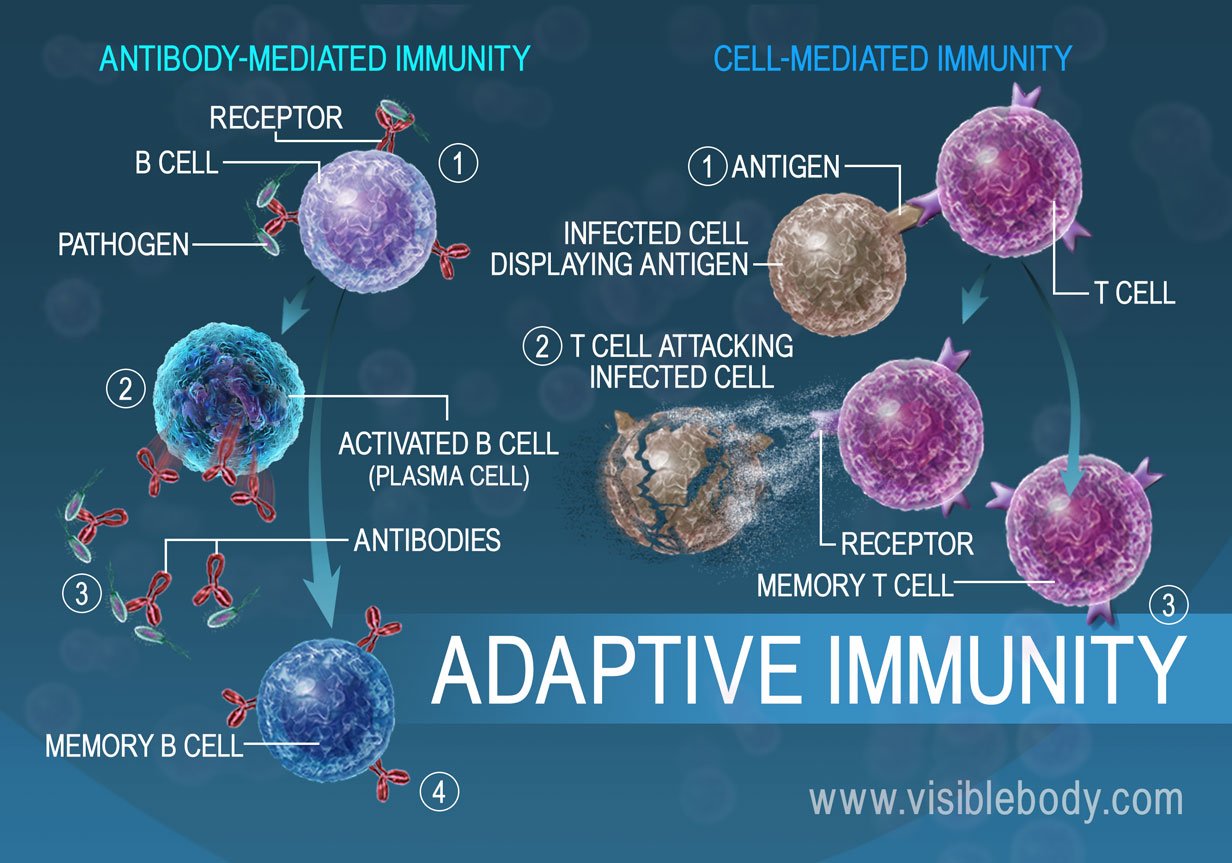 Activated B cells multiply to produce large numbers of clones, most of which become plasma cells. Plasma cells produce antibodies that recognize antigens on foreign microbes. The antibodies act as tags to identify the invaders. This is called an antibody-mediated response. T cells, activated by antigens presented by phagocytes, multiply then seek out and destroy infected cells. This is called a cell-mediated response. A few of the B cell and T cell clones are modified to populate lymph organs so that they can respond quickly in the future if the pathogen returns. In this way, the adaptive immune system "remembers" the pathogen involved. The entire process, in which the response to particular pathogens modifies certain B cells and T cells, is called adaptive immunity.