Four Brilliant Black Scientists from the 20th Century
Posted on 2/18/22 by Sarah Boudreau
To celebrate Black History Month, let's explore the stories of Marie M. Daly, Charles Richard Drew, Ernest Everett Just, and Jane C. Wright: four scientists who advanced their disciplines and taught us new ways to study and prolong life.


Marie M. Daly (1921–2003)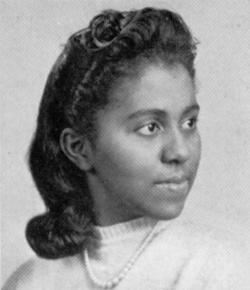 Photo from Wikipedia Commons.

Born in Queens, New York, Marie M. Daly was inspired to pursue science by her father, an immigrant from the West Indies who had attended Cornell University for chemistry but was forced to quit due to lack of funds.
She graduated magna cum laude from Queens College, and in only one year, she completed her MS in chemistry from New York University. In 1947, she earned her PhD in chemistry from Columbia, making her the first Black woman to earn a PhD in chemistry in the United States.
Her PhD research examined chemicals involved in digestion, like amylases, which break down complex starches.
After graduating with her PhD, Daly taught at Howard University for two years before a grant from the American Cancer Society gave her the opportunity to conduct research at the Rockefeller Institute of Medicine. As part of this research, she studied the composition and metabolism of components of the cell nucleus. Through extracting and analyzing DNA from plants and animals, she observed that adenine, thymine, cytosine, and guanine were found in significant amounts.
Daly described histones, a protein that condenses DNA and wraps it into coils, and discovered that there are different kinds of histones. Her work set a foundation for our understanding of histones—and by extension, how our DNA works. Later research has found that some histones are a factor in gene expression; the tightness of the coil can affect the expression of the gene.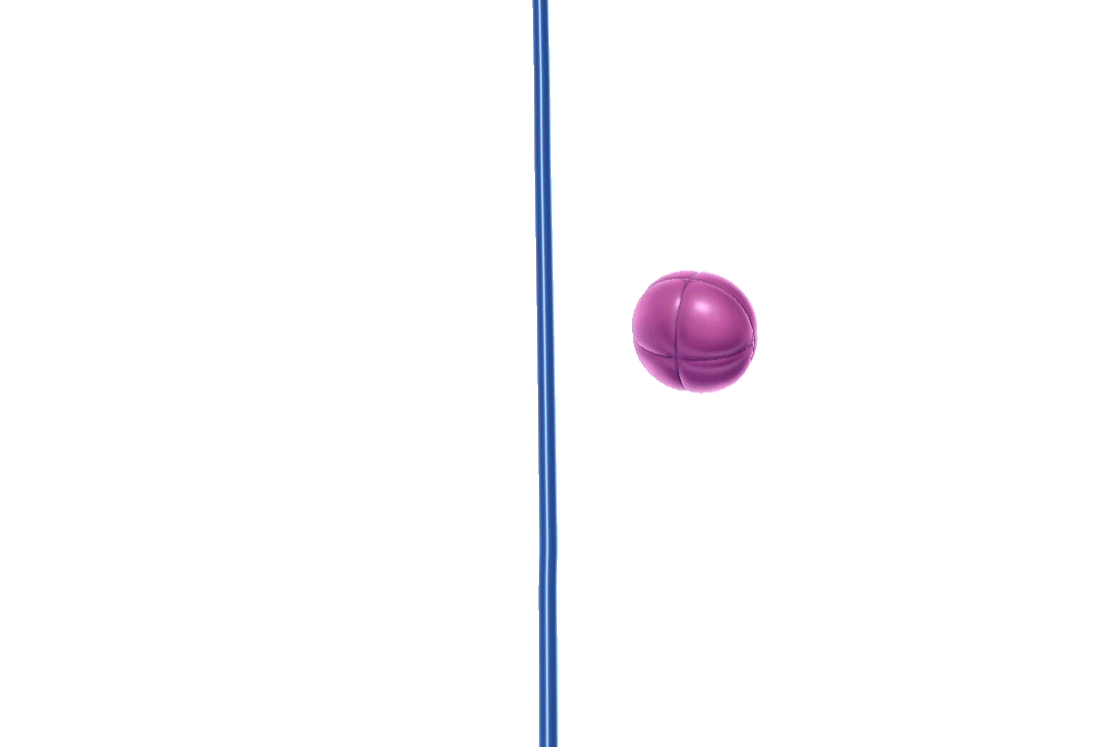 DNA wrapping around a cluster of eight histones. GIF from Visible Biology.

Daly also worked with Dr. Quentin B. Deming at Columbia and then at Albert Einstein College of Medicine at Yeshiva University to study heart attacks. They discovered that high cholesterol causes clogged arteries and found the correlation between high blood pressure and high cholesterol levels. This common knowledge of today was groundbreaking at the time, and served as the foundation for way more research into this subject.
Daly taught biochemistry at Einstein until her retirement in 1986. In 1988, she started a scholarship for Black students who wanted to study science at her alma mater, Queens College.


Sources:
"Marie M. Daly" from Biography.com
"Marie M. Daly — From a Love of Science to a Legacy of Discoveries" from Science in the News at Harvard University
"#IAmNYAS Historical Edition: Marie Maynard Daly" from the New York Academy of Sciences
"The Unsung Scientist Behind the Building Blocks of DNA | Marie M. Daly" from SciShow
"Marie Maynard Daly" from the Science History Institute
Charles Richard Drew (1904–1950)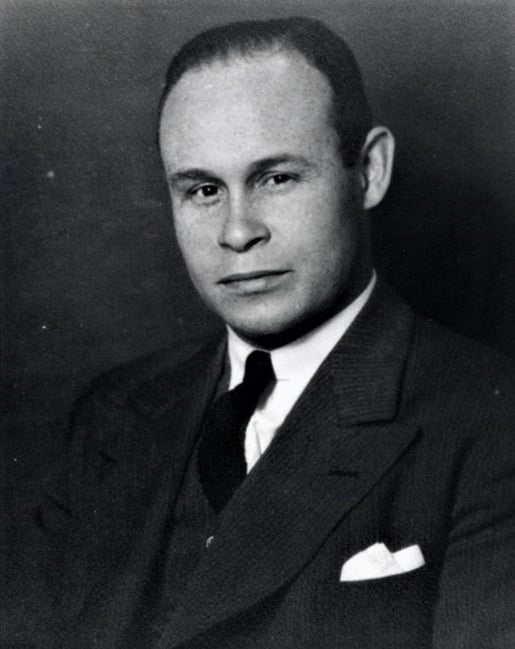 Photo from Wikipedia Commons.

Dr. Charles Richard Drew is known as "the father of the blood bank," but in his early years, he was also known for his achievements as an athlete. Drew received a football and track and field scholarship to Amherst College in 1922
He wasn't very interested in academics at first, but he developed an interest in medicine while at Amherst. Segregation meant that Drew had limited options for medical school in the United States, so he went to McGill University's College of Medicine in Montreal, where he was an outstanding student and an outstanding track and field athlete.
During his internship and surgical residency at Montreal Hospital, he worked with Dr. John Beattie on treating shock with fluid replacement.
Drew wanted to continue researching transfusion therapy at the Mayo Clinic, but racial discrimination barred him from his goal.
He then joined the faculty at Howard University College of Medicine. He worked his way up from a pathology instructor to a surgical instructor and chief surgical resident.
Drew entered the doctoral program at Columbia University. Here, he received a fellowship to train under surgeon Dr. Allen Whipple, who, among other things, developed the Whipple procedure to treat pancreatic cancer, a procedure still used today. However, instead of gaining surgical experience and experience working one-on-one with patients, Drew was assigned to work with Dr. John Scudder on a project to set up an experimental blood bank.
Drew's dissertation analyzed previous research on blood preservation and discussed the factors that influence shelf life of stored blood. In 1940, his work led to a position as head of the Blood for Britain project, which sent American blood to the United Kingdom to help in World War II.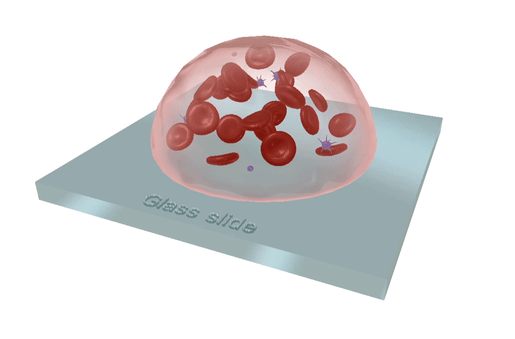 Red blood cells and platelets. GIF from Visible Biology.

Drew worked with Scudder and Dr. E.H.L. Corwin to lay out the process of collecting, processing, and storing plasma. The program shipped over 5,000 liters of plasma saline solution overseas.
The next year, Drew worked with the Red Cross to mass produce dried plasma. Drew was appointed assistant director of the Red Cross National Blood Collection Program.
In this position, he invented the "bloodmobile": blood donation trucks outfitted with refrigerators.
At the time, the Red Cross excluded Black Americans from donating blood, which meant that Drew could not participate in the programs he pioneered. When the Red Cross first modified this policy, they still upheld racial segregation of blood: a white transfusion patient would not receive blood from a Black donor and vice versa. Drew criticized the Red Cross's policies as insulting and unscientific.
Drew returned to Howard University in 1941, where he served as head of the Department of Surgery and Chief of Surgery at Freedmen's Hospital. He worked to train medical students and surgical residents and advocated for the inclusion of Black physicians in medical organizations.
In addition to teaching and his work on blood banking, Drew was also the first Black examiner for the American Board of Surgery.
Sources:
"Charles Richard Drew" from the American Chemical Society
The Charles R. Drew Papers at the National Library of Medicine
"Charles Richard Drew" from the They Made America PBS series
"Charles Richard Drew" from the Science History Institute
Ernest Everett Just (1883-1941)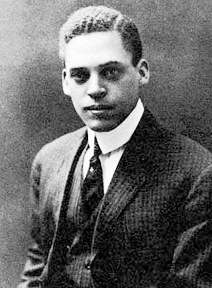 Photo from Wikipedia Commons.
Dr. Ernest Everett Just was born in Charleston, SC and raised on nearby James Island. At age twelve, he left home to attend Colored Normal Industrial Agricultural and Mechanics College at Orangeburg (now South Carolina State College). Three years later, he graduated with his licentiate of instruction: this made the fifteen-year-old Just certified to teach at any Black school in South Carolina.
Uninterested in teaching, Just attended Kimball Union Academy in New Hampshire, where he was the only Black student. He studied classics there before moving on to Dartmouth, where he studied biology, history, literature, and classics. After graduating magna cum laude from Dartmouth, he joined the Howard University English faculty.
Just began teaching physiology at Howard, and he became the first head of the Department of Zoology. Later in his career, he would head the Department of Physiology at the College of Medicine.
Just began taking classes at the University of Chicago's Marine Biological Laboratory, where he worked with director Frank R. Lillie. He also began conducting research at Woods Hole Oceanographic Institution in Massachusetts.
Just primarily studied marine invertebrate eggs. He was very skilled at matching laboratory environments to the invertebrates' natural environments; he felt that it was important to maintain the eggs' natural environments when studying them.
He published his first paper published in 1912: "The Relation of the First Cleavage Plane to the Entrance Point of the Sperm" in the Biological Bulletin. Through studying marine worms, Just proved that sperm could enter the egg at any point on its surface and that the sperm's entry point determines the first cleavage plane.
In later research, Just described how sperm gets pulled into the egg instead of simply boring into it. He also described a "wave of instability," which subsequent research has proven to be a wave of cortical granule exocytosis in the fertilization envelope. That wave blocks more sperm from penetrating the egg.
He graduated with his PhD in experimental embryology from the University of Chicago in 1916. He then received a ten-year research fellowship through the National Research Council that brought him back to Woods Hole to study fertilization.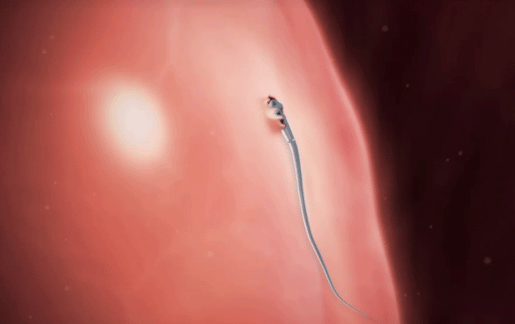 Sperm entering the egg. GIF from Anatomy & Physiology.

In 1929, he traveled to Naples, Italy to study sea urchins and in 1930 was invited to the Kaiser Wilhelm Institute in Berlin to study ectoplasm.
Over his career, Just published 70 scientific papers and two books, but despite being described as "a genius in the design of experiments," he found it difficult to secure funding and a teaching position in the United States because of his race.
He returned to Europe in 1938 to pursue more research opportunities, but the Nazi invasion of France forced him to return to the United States to his teaching position at Howard.
Just died of pancreatic cancer in 1941.


Sources:
"Ernest Everett Just (1883-1941)" from the Embryo Project Encyclopedia
"Ernest Everett Just" from the Marine Biological Laboratory
"Ernest E. Just" from the African American History Program
"The Forgotten Father of Epigenetics" from American Scientist
Jane C. Wright (1919-2013)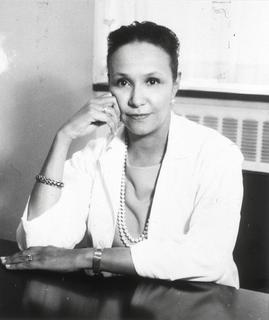 Photo from Wikipedia Commons.

Dr. Jane C. Wright is known as the "godmother of chemotherapy." She was born in New York City into a family that already had a legacy of achievement in medicine: her grandfather, Dr. Ceah Ketcham Wright, was born into enslavement and earned his MD from Meharry Medical College after the Civil War, and her step-grandfather was Dr. William Fletcher Penn, the first Black graduate of Yale Medical College. Her father, Dr. Louis T. Wright, was one of the first Black graduates of Harvard Medical School, was the first black doctor at a staff position at a New York City municipal hospital, and was New York City's first Black police surgeon. Her father established the Cancer Research Center at Harlem Hospital.
Wright graduated with honors from New York Medical College in 1945 and completed an internship and a residency at Bellevue and Harlem Hospital, respectively.
After briefly working as a staff physician with New York City Public Schools, she joined her father at the Cancer Research Foundation at Harlem Hospital. Here, the father and daughter worked together on chemotherapy, which was mostly experimental at the time. Wright performed patient trials, and they had some success treating leukemias and lymphatic cancers.
When her father died in 1952, Wright became the head of the Cancer Research Foundation.
In 1955, she was appointed associate professor of surgical research at New York University and director of cancer chemotherapy research at NYU Medical Center.
Lyndon B. Johnson appointed her to the President's Commission on Heart Disease, Cancer, and Stroke in 1964. The report led to the establishment of a national network of treatment centers.
In 1967, she became the highest ranking Black woman at a nationally recognized medical institution when she was named professor of surgery, head of the Cancer Chemotherapy Department, and associate dean at New York Medical College.
While working at her alma mater, she began new programs to study stroke, heart disease and cancer and to teach doctors about chemotherapy.
Wright's 40-year career had a big impact: she researched methotrexate for the treatment of breast and skin cancers, and it is still one of the main chemotherapy drugs for breast cancer, lung cancer, leukemia, and others. Her work introduced the idea that chemotherapy could be a series of medications instead of the use of a single drug, and she developed a nonsurgical chemotherapy procedure to target tumors in areas like the kidney and spleen.


Sources:
"Dr. Jane Cooke Wright" from Changing the Face of Medicine
"Jane Cooke Wright, M.D. '45 (1919-2013)" from New York Medical College
"Dr. Jane C. Wright's Powerful Legacy of Firsts" from the National Breast Cancer Foundation
"Women in Science: Jane C. Wright Revolutionized Cancer Research (1919-2013)" from the Jackson Laboratory
---
Be sure to subscribe to the Visible Body Blog for more anatomy awesomeness!
Are you an instructor? We have award-winning 3D products and resources for your anatomy and physiology course! Learn more here.