Efficacy in effect
Dr. Cindy Harley at Metropolitan State University found in her 2021 study that using Visible Body improves students' grades:
10%
Drop in course withdrawal rate
Students and instructors also reported that Visible Body is engaging and easy to use: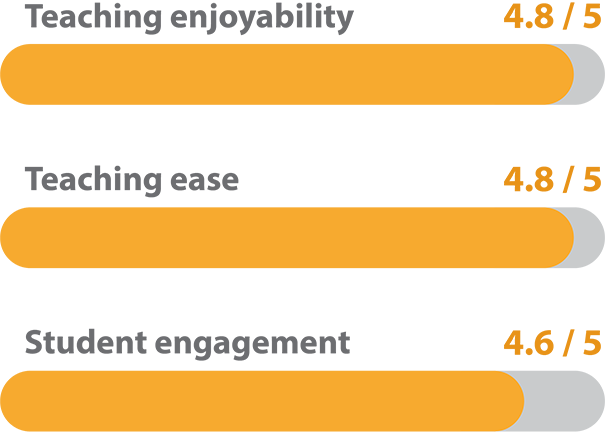 But wait, there's more! Of the 500 students that responded to Visible Body's Spring 2022 survey…
85%
found studying with VB to be efficient
84%
thought their instructor improved the course by adding VB
86%
would recommend VB to other students
Overall, 88% of these students felt that Visible Body is either a great replacement or a great accompaniment to a textbook.
51%
"The Visible Body animations and models provided me with a great visual, interactive learning environment. For me, learning this way is better than reading the textbook."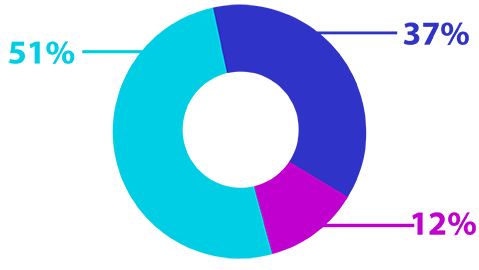 37%
"The Visible Body animations and models are a great companion to the textbook. I would ideally use both the textbook and Visible Body for the best learning experience."
12%
"Compared to traditional materials, I didn't think Visible Body was much of an improvement."
Want to learn more about Visible Body's effectiveness? Check out the case studies from La Trobe University and Worcester State University