Medical Device Custom Apps: Our App With Your Branding - and Your Device.
Innovative medical devices products deserve innovative tools for demonstrations in the field. Medical device companies turn to Visible Body to create custom human anatomy apps to educate their sales force, marketing teams, surgeons, and patients on their suite of implantable devices.
By leveraging our award-winning 3D, interactive, technology on tablets (IOS and Android) in the field, our customers empower their sales, marketing and medical education teams with an engaging tool to demonstrate their products in a virtual environment, creating a deeper collaboration between surgeons and product teams.
Better outcomes
Improving patient care through furthering physician expertise and patient education is a priority we share with our customers. The best outcomes start with the best education.
From devices for joint reconstruction, bariatric surgery, cardiovascular health and more - manufacturers of all implantable devices need technologically advanced tools to better communicate therapy and treatment options to patients.
Our vivid, medically accurate, 3D technology is the optimal way to "see" inside the human body to teach how implanted devices are positioned and treat conditions within the body that are not visibly apparent.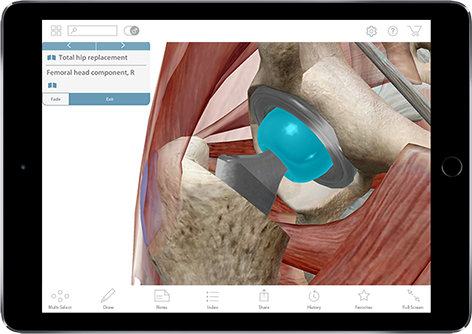 Increase adoption
Brand awareness is an important starting point in the medical device market, but the ultimate tool in increasing adoption is one which improves the quality of your sales teams' interactions with surgeons and other key decision makers.
Customizing our interactive technology to include your device, allows prospective buyers and those that influence buying decisions to immerse themselves in the experience of viewing your product in position - rotating, zooming, adding-subtracting other regional anatomy.
This deeper understanding provides the point of departure for true collaboration and partnerships between clinicians and your brand.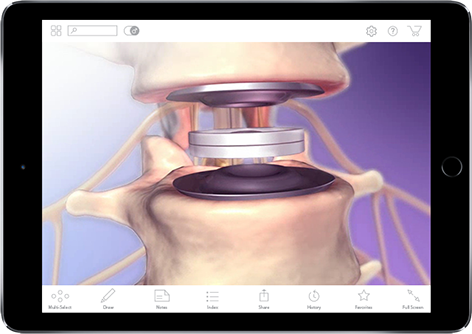 Rapid development and customization
Our award-winning, medically trained team creates nimble,
thought-provoking customizations that engage the user making complex subject matter easy to understand critical for successful product launches.
Market innovation and competition is real. Visible Body's customers stay ahead of the curve by using our educational apps that can be deployed and updated quickly by our nimble development team.
We develop customizations quickly, accurately and to your specifications. We combine our anatomy expertise, advanced technology know-how with your needs, to create customized apps for IOS, Android, PC and Mac devices as well as institutional license access.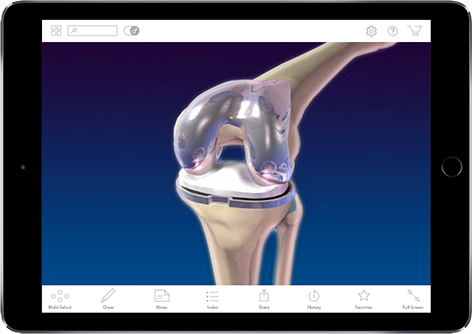 "It makes it so much easier for my patients to see and understand where and why they experience pain. Just a wonderful app!"