Using Digital Textbooks in an Anatomy Course: Pros and Cons
Posted on 11/7/19 by Laura Snider
Thinking about transitioning from a traditional textbook to a digital textbook option? What about dropping a textbook completely and replacing it with 3D anatomy apps?
We did some research on the pros and cons of making the switch from traditional anatomy textbooks to interactive online learning tools—here are a couple to think about if you're in the midst of deciding whether going digital is right for you and your students.
Pro: Digital textbooks are searchable
Computers and mobile devices are a central component of the everyday lives of today's students (and instructors, for that matter!). The US Census Bureau reports that in 2015 "Among all households, 78 percent had a desktop or laptop, 75 percent had a handheld computer such as a smartphone or other handheld wireless computer, and 77 percent had a broadband Internet subscription."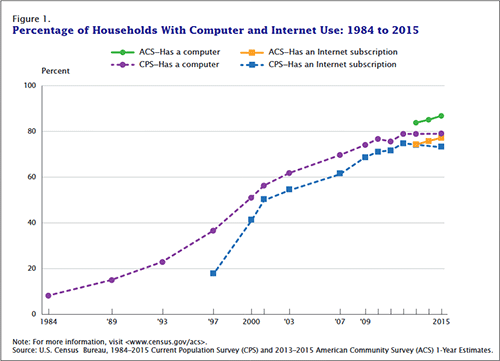 We live in a world that embraces mobile technology, a world where questions are answered instantly by Google and Ctrl+F makes sifting through a document's content a whole lot easier. The Pew Research Center reported in 2011 that about 59% of online adults use search engines every day. Among adults aged 18-29, that number jumps to 66%.
If you and your students like being able to get to the information you want quickly and efficiently, digital textbooks have a clear advantage over their traditional counterparts. If you want to review or find information on a specific topic, you can search for it directly instead of looking it up in a textbook's index and having to flip through pages and pages of material.
Here are two examples:
Say you want to review the cardiac cycle. In the online Open Stax A&P e-book you can type "cardiac cycle" into the search bar at the top of the screen, and the e-book interface will show you in a sidebar where the cardiac cycle appears in the text. You can then click on specific results to be automatically taken to the corresponding section of the book.
In Visible Body's Anatomy & Physiology app, you can search the same topic and quickly access the relevant assets! In this case, typing "cardiac cycle" into the search bar will display the cardiac cycle animation from the circulatory system unit.

The search function in A&P 6.
Con: There's a learning curve
When we conducted a survey of anatomy instructors in 2018 about the challenges they faced, several of them mentioned that "some technology seemed exciting, but also seemed to have a big learning curve." Ease of use and implementation are especially important considering how busy instructors and students are—time and mental energy are precious resources.
We've got good news, though! Visible Body has lots of tools to help instructors every step of the way as they adopt our products, from our extensive support site to private Courseware tutorial sessions with the education team, to introductory lessons within our pre-made Courseware courses. We are always looking for ways to make our products easier and more intuitive to use, so students and instructors can focus on the content rather than the technical particularities.
Con: Figuring out whether new technology will work on students' devices
Students need access to devices with which they can use digital textbooks or learning apps, and this can be a challenge for a number of reasons.
Students may be using older mobile devices, laptops, and desktop computers. There may be wi-fi on campus, but it could very well be the case that not all students have great internet access at home. In addition, there's a wide range of mobile devices on the market, and mobile operating systems are constantly being updated. Sometimes it's hard to keep up!
Apps and online textbooks address these potential challenges in a variety of ways. Allowing for offline access to materials, for example, makes it easier for students to use e-textbooks and apps on the go. Online textbooks like Open Stax's A&P can be downloaded as PDFs and read offline. The nice thing about this is that students can also use a PDF reader or a program like OneNote to take notes. The web app and mobile app combination Visible Body offers through Courseware also allows students to access content for reference using the apps on their mobile devices (although an internet connection is required to actually complete assignments).
Here at Visible Body, we also do our best to ensure that the software available to students is compatible with the most popular devices and operating systems among students instead of just the newest devices and the most recent OS updates. Ultimately, we aim for a balance between cutting edge technological features and what we know will work for a majority of the students who use our products.
Pro: Digital textbooks offer interactive activities and feedback
One of the best things about digital textbooks is their potential to provide interactive content that brings the subject matter to life. In a digital textbook, the text can link directly to many different online resources. Videos can be used to illustrate points from the text, and interactive web activities let students take charge of their own learning via exploration.
In textbook apps like Visible Body's Anatomy & Physiology, each module contains a brief text description as well as an illustration, animation, slide set, or interactive 3D model.
Online learning resources are also great for testing knowledge and receiving instant feedback. Digital quizzes can pose questions to students and then instantly show them which questions they answered correctly/incorrectly to help guide later studying. These sorts of practice questions let students monitor their own progress without requiring the instructor to grade a large number of assignments.
Here are a few examples of interactive online quizzing:
Open Stax Tutor (currently in beta and not yet available for the Anatomy & Physiology textbook) integrates Open Stax textbooks with practice questions, using spaced practice principles to help students retain their knowledge over time.
Quizzes are a big part of what we do here at Visible Body—our apps contain dissection and multiple-choice quizzes to help students test their knowledge.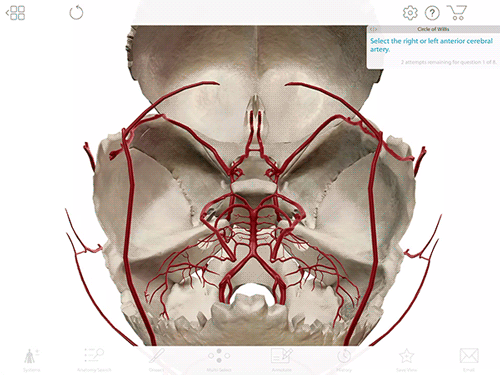 The extensive quiz bank we've compiled for our Courseware platform contains a huge number of pre-made multiple-choice, short answer, and dissection quizzes and questions. Instructors can also create their own questions and quizzes, allowing for a truly customizable experience.
Con: Many digital textbooks use a subscription pricing model
Many digital textbooks and online learning resources have a subscription-based pricing model in which users (either schools or individual students) pay an annual fee to gain or retain access to digital materials. Paying for a yearly subscription might seem like a hassle, but depending on the product, a subscription service might be preferable to having students purchase their own books.
One of the upsides to subscription models is that they allow for updates to be rolled in frequently and automatically. With a subscription model that updates automatically, students won't have to worry about which edition of a textbook they need to purchase—because their school has a subscription, they'll know they're getting exactly the same materials as everyone else in the class.
Shameless plug time—subscription services like Visible Body Courseware also provide access to a dedicated customer service team who can answer questions and help resolve technical issues. In addition, students get to keep any of Visible Body's apps that they download through Courseware after their subscription expires.
Pro: Digital textbooks are often cheaper and more portable
Anyone who's ever taken or taught a college course can tell you that textbooks can get pretty outrageously expensive—while a single $150 textbook may not seem that bad, the cost of buying books for multiple courses can quickly burn a hole through even the most frugal student's wallet. The Open Textbook Library at the University of Minnesota estimates that undergraduate students spend around $1200 a year on textbooks. Holy moly!
Purchasing used textbooks or renting books can soften the blow a little bit, but sometimes access to online companion materials is only accessible with a new copy of the book. Additionally, used books may not always be available in the correct edition.
Fortunately, the digital world provides students with many cost-effective and free options. Open Stax, the online textbook source I mentioned earlier, is a fantastic open educational resource (OER), providing quality educational materials to everyone at no cost. Here's a list of other OERs out there, courtesy of the University of Pittsburgh library system.
At Visible Body, we also aim to make learning cost-effective for students and institutions. Take Courseware, our digital learning platform, as an example. Even if students pay for their own CW subscription, they only end up paying $49.99 for two years of access, which is a whole lot cheaper than most textbooks out there. If an institution purchases a subscription to Courseware (with pricing starting at around 50% of the $49.99 student retail price), students get access to four best-selling Visible Body apps for free.
Portability is another point in digital textbooks' and educational apps' favor. A typical textbook weighs about 3.5 lbs, and if a student is taking multiple courses, they might have to carry more than one of them around. That adds up to a heavy bag pretty quickly. (My shoulders hurt just thinking about it!)
On the other hand, a typical laptop weighs 5 lbs or less and can hold a whole semester's worth of e-books. Phones and tablets are even lighter and easier to carry around, which in turn enables a great deal more studying on the go. With digital textbooks and learning tools on mobile devices, students can use downtime between classes or while commuting on the bus or train to study A&P!


If you want to try out digital anatomy education resources but you're not sure if dropping a textbook altogether is for you, a product like Courseware can easily be used alongside a traditional or digital textbook. In fact, many of our pre-made courses correlate Visible Body's educational materials with the structure of particular popular anatomy books (Open Stax, Marieb, Martini, Saladin, Tortora, and many more).
Want to hear from someone who's switched from textbooks to digital materials? Check out this webinar from Visible Body Courseware user Cindy Harley, detailing her journey from using traditional teaching materials to 3D apps (and no paper textbook!). If you don't have time to watch the whole webinar, we've also got a summary in this blog post.
---
Be sure to subscribe to the Visible Body Blog for more anatomy awesomeness!
Are you an instructor? We have award-winning 3D products and resources for your anatomy and physiology course! Learn more here.

Additional Sources: