Analyzing a Growing Healthcare Trend: What Is Telemedicine?
Posted on 1/2/20 by Laura Snider
At the HLTH conference this past October, the Visible Body team noticed that telemedicine/telehealth has been steadily increasing in popularity over the last few years. In fact, some experts predict it will "become a $2.8 billion industry in the U.S. by 2025, up from $240 million just five years ago."
Today, we're here to give you the lowdown on this healthcare trend. What is telemedicine? Is it the same thing as telehealth? Is telehealth actually going to catch on among healthcare providers and insurance companies? (Spoiler: probably yes.)
The basics of telemedicine and telehealth
Let's start off with defining telemedicine and telehealth. The American Academy of Family Physicians defines telemedicine as "the practice of medicine using technology to deliver care at a distance." Most commonly, this means that patients can have appointments with their providers via video chat. Telehealth is a slightly broader term that includes both clinical and non-clinical remote healthcare services.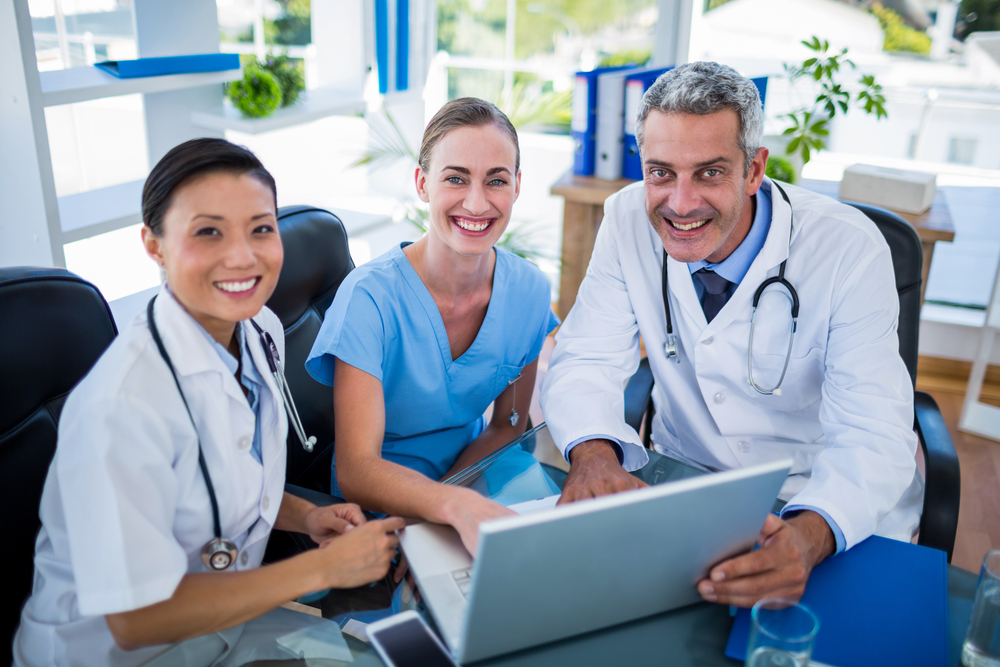 One area where telemedicine and telehealth are especially popular is the mental health field. There are lots of services that link patients to licensed talk therapists and psychiatrists. In the ongoing effort to integrate mental and physical health, a psychiatrist can use telemedicine to become a remote member of a primary care team.
Telemedicine is also especially useful for conducting follow-up appointments and for monitoring ongoing health conditions.
Here in the US, Medicaid in some states is beginning to cover video visits, remote patient monitoring, and store-and-forward telemedicine. (This last one is used primarily for communicating test results and patient data.) However, the specific policies vary widely from state to state.
What are the advantages of telemedicine and telehealth?
Telemedicine and telehealth provide a wide range of potential advantages.
Did you know that one-fifth of Americans live somewhere with a healthcare shortage? One of the most important aspects of telemedicine/telehealth is that they can help patients in remote and/or rural areas access healthcare. The closure of many rural hospitals means there are a large number of people who don't have the same rapid access to healthcare facilities and professionals as their city- or suburb-dwelling counterparts. Consulting with a doctor via video chat could save these folks valuable travel time and expenses and give them access to specialist care they might not otherwise receive. Elderly people who might not be able to drive themselves to a doctor's office could also benefit from this kind of remote care.
Here's a quick example. Initiatives like Project ECHO in New Mexico seek to bridge the care gap faced by people in rural areas. Project ECHO is technically more "telementoring" than telemedicine, since specialists advise and train local healthcare providers to be able to provide the needed services, but it still falls under the broader heading of telehealth.
In addition to helping rural patients access doctors and health services, telehealth can improve ER care by mitigating overcrowding and staff shortages. Take programs like the one developed by emOpti in Wisconsin which, as of 2018, was being used in eight hospitals. With this program, remote doctors and physician assistants can work with on-site triage nurses to screen patients, helping to determine which patients need to be seen on-site most urgently. The remote doctors and PAs can also prescribe medications and order tests.
Relatedly, telehealth can be used to quickly contact specialists who might not be present at every local ER. Telestroke (that is, telemedicine for the treatment of stroke) is pretty much exactly that. With telestroke, patients who go to their local emergency room can be connected with remote stroke specialists who can work with the on-site care team without the need to transfer the patient to another hospital. With strokes, it is especially important for treatment to be delivered as soon as possible, so being able to work remotely with specialists is a distinct plus.
These examples demonstrate the clear benefits of using telemedicine when distance, travel time, or being able to access the right specialist might stand in the way of getting the best possible care.
What are the challenges regarding telemedicine and telehealth?
As exciting as telehealth is, there are a few legal and logistical factors that may present challenges to implementation. These involve licensure, regulations on prescribing medication, and making sure both local and remote providers have the adequate resources and infrastructure in place. Information confidentiality and security are also important to consider.
Though it's true that telemedicine allows care to be delivered from far away, the AAMC reminds us that "federal law still requires that doctors be licensed in the state in which the patients they treat reside." If a telemedicine provider is remotely treating patients in the state where they're already practicing, then there's no issue. However, if they're providing treatment across state lines then they need to maintain multiple state licenses. This can be costly and time-consuming. Some doctors here in the US are preparing for the expansion of telehealth by working to become licensed in all 50 states, but this is probably not feasible for every single medical professional who might need to care for patients remotely.
For some telemedicine providers in the US, it might also be challenging to balance state and federal regulations regarding prescribing medications via telemedicine, especially as they apply to controlled substances. For starters, policies regarding the online prescription of medications vary from state to state. Additionally, for the prescription of controlled substances, federal law usually requires either an in-person visit or a telemedicine setup in which the patient is at a hospital or clinic or in the physical presence of a practitioner.
Lastly, telehealth initiatives require careful planning (and buy-in from multiple sources) to implement. A 2017 paper from the American Journal for Accountable Care states that, ultimately, "successful establishment and implementation of a telemedicine plan requires strategic planning and consideration of: a) necessary infrastructure, b) costs and reimbursement, c) human factors, and d) equipment and technology issues." We'll focus primarily on a), c), and d) for now.
Where infrastructure is concerned, having the necessary staff and access to the appropriate healthcare facilities is especially important in case an emergency occurs. Local providers, remote providers, and patients should know what resources are available in case there is an emergency during a telemedicine session and a patient requires additional care.
On the technological front, it's necessary to have both the right hardware and software. A broadband internet connection with 5 MB upload/download speed is generally considered to be the minimum quality required for video conferencing. In addition, the platform used to provide said videoconferencing (or other telehealth services) needs to be secure. In the US, that means it has to be HIPAA compliant, and its encryption must meet the FIPS 140-2 certified 256 bit standard. Video and other data should also not be stored by a third party.
Though achieving proper setup and effective implementation of remote healthcare requires time, money, and effort, the benefits of telehealth are many. Of course, whether the costs outweigh those benefits is up to patients, providers, and health systems to decide.
Is telehealth cost-effective?
It might have occurred to you while reading this that we haven't yet talked about whether telehealth/telemedicine is cost-effective. (You also might notice that cost and reimbursement is point b) from that quote in the last section.)
Supporters of telemedicine like to highlight the savings it could bring to patients, and recent research does support the claim that telemedicine can be more cost-effective for patients. A study from May 2019 shows that after analyzing data from 650 patients who used a telemedicine platform called JeffConnect in Philadelphia's Jefferson Health system, "net cost savings per telemedicine visit was calculated to range from $19–$121 per visit." (This savings is for the payer—either the patient or their insurance company.)
The researchers said that the source of this savings was the avoidance of trips to the emergency room. Sixteen percent of the patients reported that their alternative to a telemedicine visit would have been to "do nothing." If they hadn't used telemedicine services to address their needs early, they might have required more costly hospital care later on.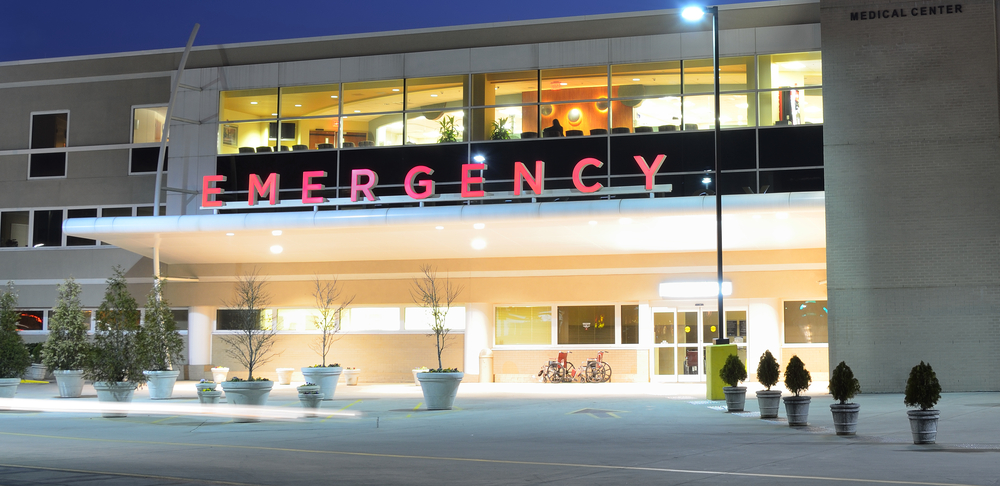 A 2017 study, however, argues that telemedicine increases healthcare costs because it introduces "new utilization"—that is, patients are using telemedicine where they might not have sought care at all otherwise. The results of the study showed that 12% of telemedicine visits were replacing in-person visits. The remaining 88% of telemedicine patients represented new utilization. According to the researchers, this led to an estimated $45 increase in annual spending per telehealth user (for respiratory illnesses).
Looking at the big picture
All in all, telehealth is still a fairly new industry, and it will be fascinating to see the ways in which it grows over time. Hopefully, it will continue to provide greater access to healthcare to more and more people around the world, especially those in remote and underserved areas.
---
Be sure to subscribe to the Visible Body Blog for more anatomy awesomeness!
Are you an instructor? We have award-winning 3D products and resources for your anatomy and physiology course! Learn more here.
Additional sources: